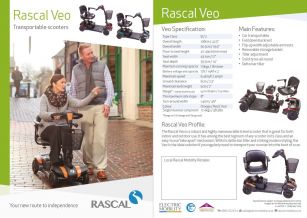 Discontinued - Veo
The Rascal Veo has been discontinued and is no longer available to purchase with immediate effect.
As of 15 September 2021 the Veo is no longer part of the Rascal Collection.

There are still exciting products available to meet your requirements such as the newly launched Vippi with excellent features & spec.