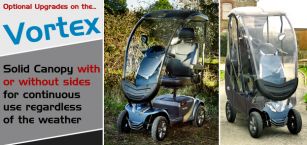 NEW Solid Canopy for the Vortex
To complement and offer a heightened lifestyle solution, we have available a Solid Canopy for the Vortex as an optional upgrade.
The 8mph Performance Scooter is an excellent Mobility Scooter and the addition of the Solid Canopy allows for continuous use regardless of the weather.
The stylishly engineered solid frame (with compact top box as standard) offers overhead & frontwards shelter with a clear & durable windshield for weather protection and maximum visibility.
Further upgrade the Solid Canopy by choosing the 'with sides' option. UK Made and exclusively available from Electric Mobility Retailers, the clear textile option benefits from easy access zips and roll up doors for accessibility and ventilation for enhanced breathability. An all-encompassing solution against the varying UK weather to ensure you can continue to benefit from prolonged year-round use of your Vortex Mobility Scooter.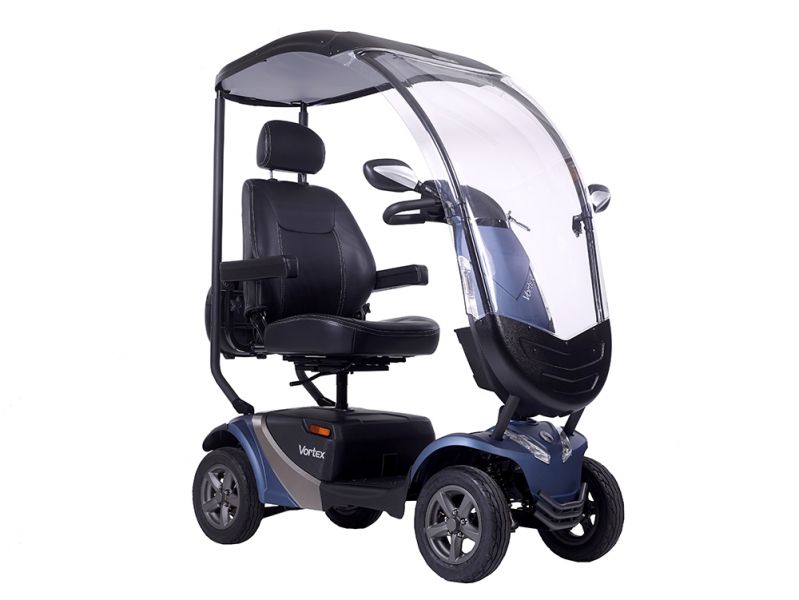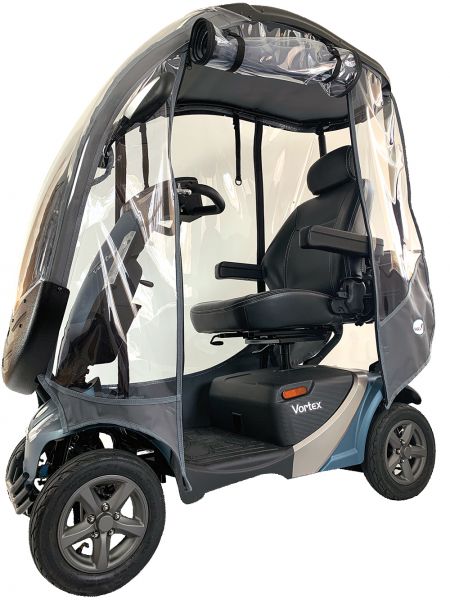 The 'Solid Canopy' or 'Solid Canopy with Sides' are exclusively compatible with the Rascal Vortex Performance Scooter.