Dealer Support
Area Dealer Managers & National Account Manager
With a consultative approach to supporting our Dealers as Clients, this enables us to support you with building a loyal and active customer base. We have been established for nearly 40 years and are proud to have built strong and sustainable relationships with our Dealers, suppliers and many of the leading companies within the Healthcare sector.
Meet the Sales Team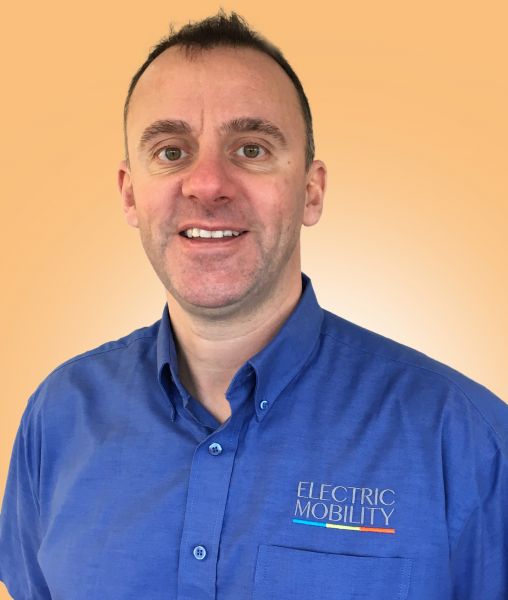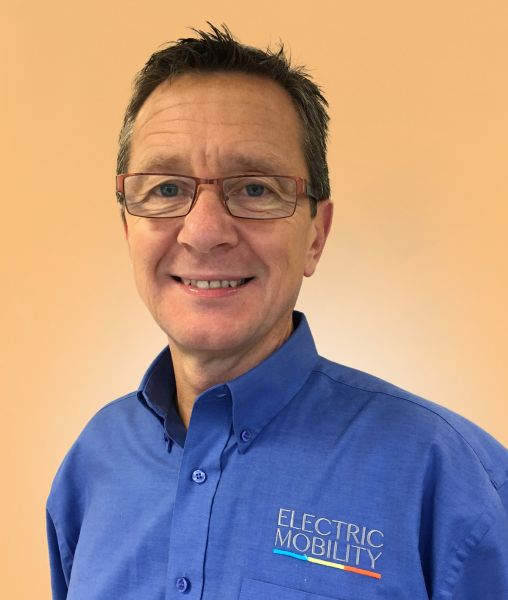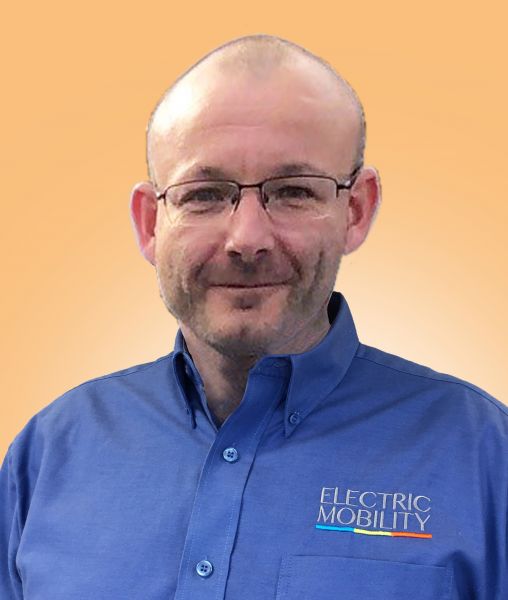 Paul Aveyard Dave Adams Dave Downing
Sales Manager South West & Ireland Midlands
& South East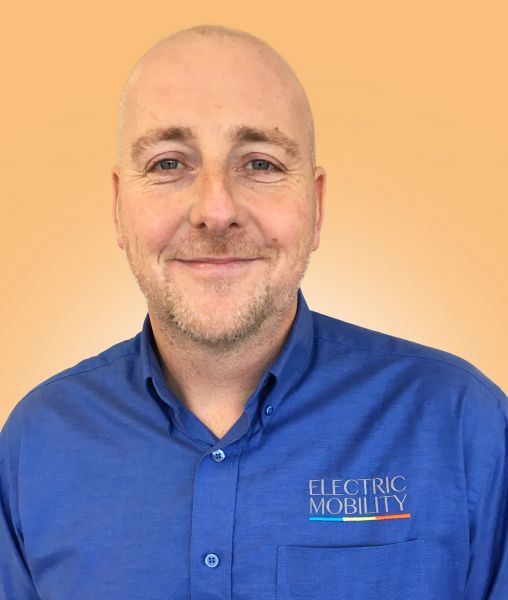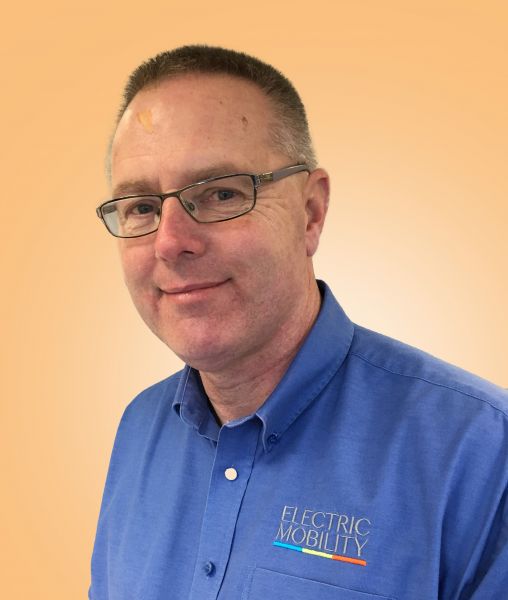 Steve Trotter David Barnes
North East North West & Scotland
Product Development & Business Managers
To ensure we plan for constant improvement ahead of market trends, our Product Managers thrive on making our products the very best quality and develop new products in line with the customers' demands and needs. With their specialist knowledge and 'hands-on' approach, they deliver product training and presentations to the Dealers and their internal teams.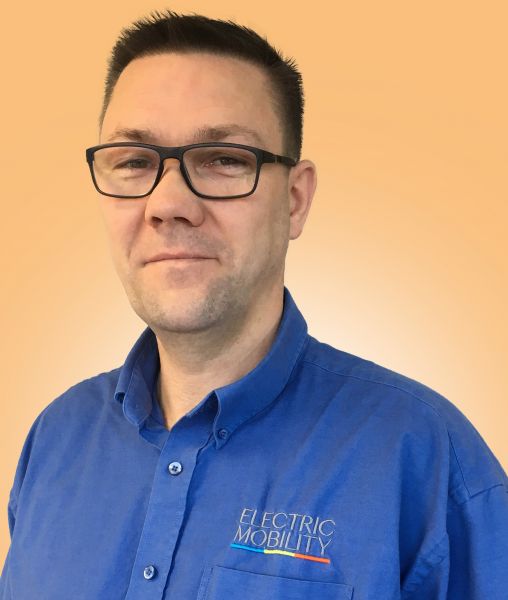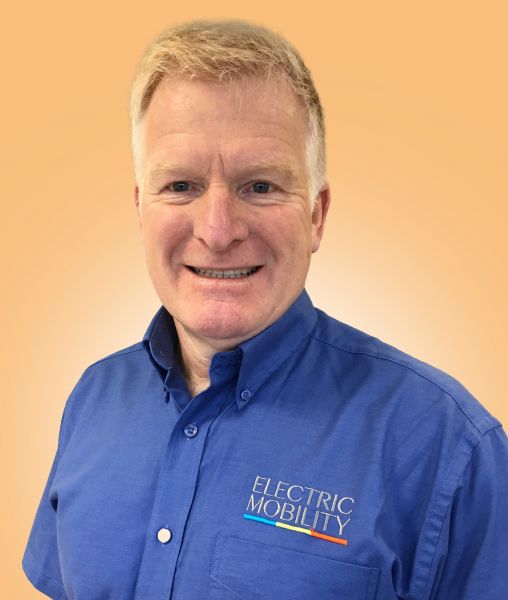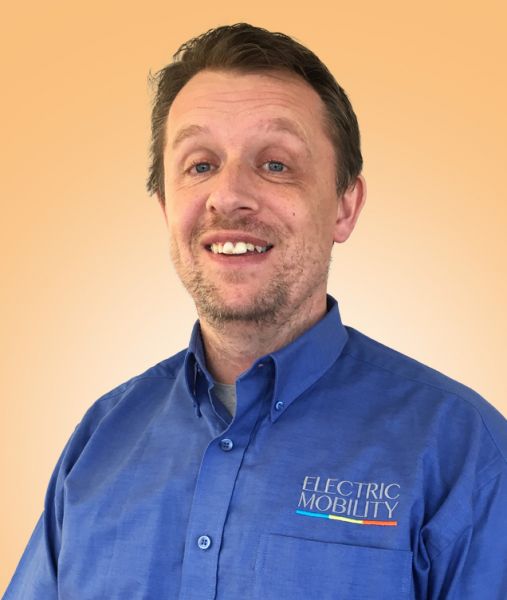 Anthony Thresher Mark Babb Jason Hunter
Product Development Rehab Business Technical Manager
Manager Manager
Marketing Support
As one of our Authorised Network of Dealers, the partnership with Electric Mobility offers huge benefits, we understand that every company is different and working together we can make a positive difference on the lives of our customers.
We have created Marketing literature & POS materials that are beneficial to both the customer and your company.
Work with us to:
Increase public awareness of the Rascal Mobility, Rascal Rehab and Cosi Chair brands
Reinforce your company reputation as a recognised Dealer, Mobility expert & Rehab Specialist
Contribute to increased sales and customer loyalty for your business.
Marketing Materials available
To improve our service to you, please print off one of the Marketing Form's below and complete the areas specific to your request, including the products that you require information for.
Adverts, Product Images & Press requests - Complete the Marketing Support Request Form
Brochures & POS materials - Complete the relevant Marketing Brochure Request Form
Poster requests - Complete the MPR Form & contact the Marketing Team
We will then be able to process your request and fulfil the exact requirements that you need.
Once completed, scan or photograph the form as a pdf or jpeg.
Email: marketing@electricmobility.co.uk
Alternatively fax it back to: 01460 258125
Post to: Marketing Team, Electric Mobility, Canal Way, Ilminster, Somerset TA19 9DL.
Customer Services
To ensure every element of the service we provide support our Dealers, our friendly and helpful Customer Service Team will be happy to advise on product information, stock control and pricing. They have a wealth of knowledge and will assist the Area Dealer Managers with product selection and general enquiries.
Accounts & Finance
Our values are about being straightforward and collaborative and our experienced Financial Accounts Team will work closely alongside the Area Dealer Managers to provide a clear approach to integrated financial reporting and enable us to go that extra mile to support our Dealers.
What our customers say...
Thank you very much Em and the team for the response to the order we placed yesterday afternoon for this scooter which arrive by 0930hrs this morning, the client is over the moon that it arrived so quickly. We are also very grateful for the prompt service.

-(Kevin Fry, Director - Hampshire Mobility Services

I am writing to 'thank you' for your prompt and efficient service, also for your help in getting the right part and patience with myself.
My customer, Mrs S was very grateful at how quick her scooter was back to her, so her husband could use for urgent upcoming appointment.
So thank you from us both for the 100% service.

-Carol - The Hearing & Mobility Store, Gloucester