"Lest we forget" - Remembrance 2023
Once again Electric Mobility is proud to support the British Limbless Ex-Service Men's Association (BLESMA) for the 20th year running at the November 2023 Remembrance Parade at the Cenotaph by providing Rascal 388 XL Mobility Scooters for the Veterans.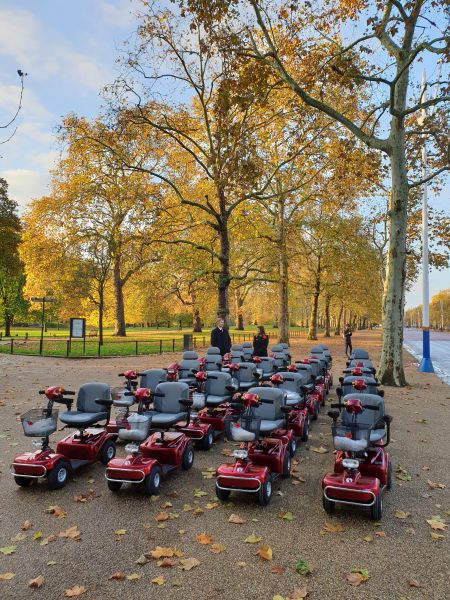 A total of 20 Mobility Scooters were donated for use in partnership with BLESMA for Sundays' Remembrance Parade at the Cenotaph in London. This year Electric Mobility celebrated their 20th year working with the organisation, BLESMA, a military charity for limbless veterans.
As with most years, some 40 BLESMA Members took part in this years' service. This year consisted of 20 Members on Mobility Scooters, along with the walking wounded, widows and carers behind them. BLESMA members, along with 10,000 others marched to remember those who were lost in the First World War.
Elaine Leighton, Head of Charity Partnerships said,
"We are proud to work with this great Veteran Charity to provide Mobility Scooters which give these veterans a chance to partake in the march when they otherwise might not have the ability.
Aiding ex-military personnel is something we as a company are extremely passionate about with this event being just one example of how our products really can change the lives of heroes for the better. "