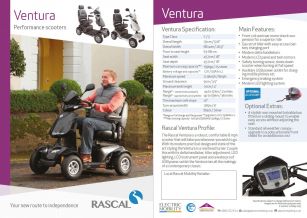 Discontinued - Ventura
The Rascal Ventura has been discontinued and is no longer availble to purchase with immediate effect.
As of 31 December 2020 the Ventura is no longer part of the Rascal Collection.
With the increasing popularity & success of the Vecta Sport, there are still exciting products available to meet your requirements.