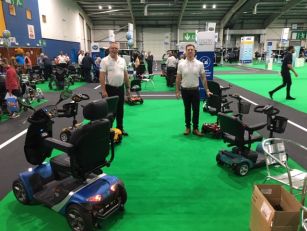 Edinburgh's One big Day event 2019
The Rio Powerchair proved popular with Motability Scheme beneficiaries north of the border at the last One Big Day Event of 2019!

We supported Mobility Scotland in Edinburgh where the team came away with lots of exciting leads to follow up on from conversations with those interested in Rascal products. The stand was extremely busy as attendees flocked to see the Rio powerchair, Vista mobility scooter, folding Smilie and top of the range Vecta Sport!

Events run by Motability Scheme are a great place to meet you and discuss our products and how life changing they can be, if you missed us this year, please check back here and we will announce the 2020 event schedule soon!
September 2019