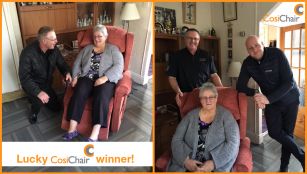 Social Media Competition was a huge success!
Our recent social media giveaway competition was a huge success! Utilising social media advertising Electric Mobility's social channels grew by a huge 28% thanks to a competition running for one month in the run up to Christmas 2018.
The competition invited followers to nominate a friend or relative who they thought deserved to win an Ambassador Riser Recliner in the popular Rose fabric.
As the nominations flooded in across Facebook and Twitter it was clear to see the growing necessity for mobility products with nominations outlining how beneficial a win would be for a loved one,
'This would be very gratefully received at the care home where my dad is at...would love the chance to be able to give them something for all the hard work and care that they give to each one of the residents…'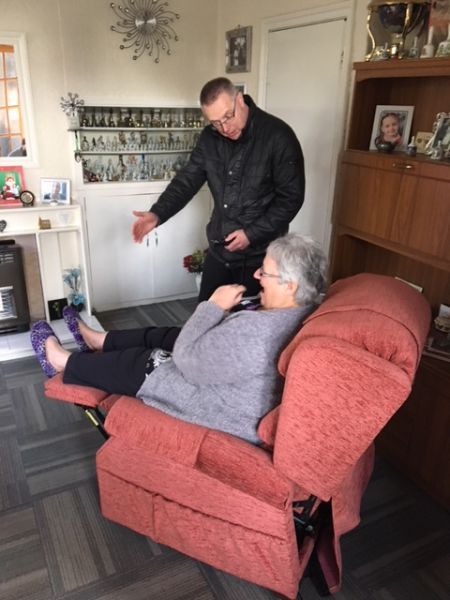 Our amazing results are an example of how powerful social media can be in putting your message or product in front of a specific audience, the Electric Mobility channels grew by a combined 454 followers.
Our winner Jodi Plant was extremely happy to receive the Riser Recliner which was hand delivered by our Area Dealer Manager's David Barnes & Steve Trotter.
The win will allow her nominated Mother in Law, Susan, to experience improved support and mobility for the Christmas period and years to come with their Ambassador which was the perfect fit!
Jodi happily told us, "The Ambassador will definitely work to improve my Mother in Law's posture - she is way more comfortable now with this amazing looking and supportive chair, wow!"
Susan is looking forward to improving her posture and other mobility issues with the support of the Ambassador, "Amazing chair, so comfortable this chair will change my life. Thank you and your lovely staff so much. Thanks to Jo for nominating me you can't imagine what this chair means to me."
Make the most of online by using social media to reach your audience, follow @ElectricMobilityEuro and @EMobilityEuro for product and industry updates.