Electric Mobility is proud to support a local theatre production in Ilminster
The Ultralite 480 has a starring role in a local theatre production!

The Warehouse Theatre, a local Ilminster amateur production group, during October 2018 performed 'A Bunch of Amateurs!' a play about a has-been Hollywood Actor cast in a small time play in a sleepy Suffolk village. His ego, vanity and insecurities are tested to the limit.

Spoiler alert! As part of the protagonist's list of demands, fellow actors in the play are tasked with finding him a limo to arrive in style to the production. Not quite what he has in mind they can only source a mobility scooter. Enter the Ultralite 480 making its debut, stage left!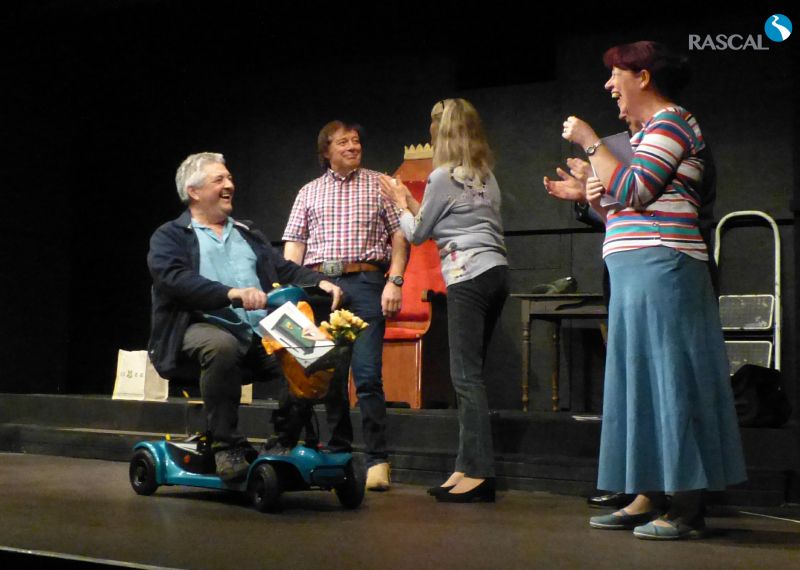 When approached by the play's Director, Electric Mobility was more than happy to support & provide a compact, transportable scooter for dress rehearsals and the duration of the performances.