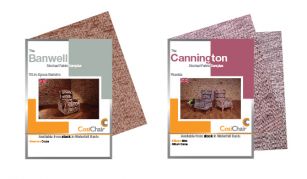 CosiChair swatch rings make choosing a Riser Recliner or Fireside Chair easy work!
With 24 high-quality fabrics available from Electric Mobility stock and endless options available through our bespoke Made to order (M2O) service, finding the right colour can be a huge task.
Whether it's to match with existing furniture or upgrading an entire suite with our matching static furniture, after comfort and usability, the actual fabric is pretty high up on the priority list when purchasing a Riser Recliner or Fireside chair.
Each Cosi Chair is available from stock in certain fabrics and colours, but every CosiChair is available in any of the other fabrics and colours (M2O) that we have in our collection to uplift your living room / showroom.
Choosing a fabric way and colour can be daunting especially when there are 50 shades of every colour! Our furniture experts have collated a range of stylish, durable and different fabrics to make choices easier.
We provide CosiChair Fabric Swatch Rings per product to our Authorised Network of Dealers to show off the look and feel of the fabrics so customers can be confident in their decision.
If you're a customer looking to purchase a CosiChair, visit your local CosiChair Retailer and ask to see their selection of CosiChair fabric swatch rings.
Dealers, make sure you have the up to date 2018 fabric swatch rings to demonstrate the options for your stocked models!