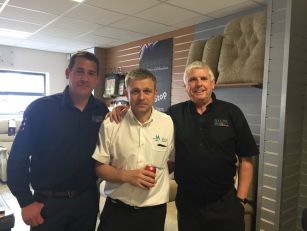 EngineerTraining keeps Dealers in tune with customers
To help its Dealers drive revenue opportunities, Electric Mobility is committed to making sure that all Engineers are fully up to date & are able to benefit from valuable Service Training on Rascal products. Therefore the latest training course was delivered by James Tucker, Senior Technician regionally in the Midlands & held at the excellent facilities of Jason Watling & his team at Mobility Aids in Peterborough instead of the regular HQ location in Somerset.
Good training leads to increased expertise and can win new business and drive repeat business and this course has already been well received with 73% of delegates, who attended during the first half of 2017, rating the course as being excellent.
.
"Our comprehensive training and 'hands on' approach provides the knowledge and skills necessary to compete in today's marketplace," said Elaine Leighton, Marketing & Communications Manager. "Because the demands placed on a Dealer's business never stop growing, we're proud to deliver a course content containing the latest solutions, operational information and troubleshooting with interactive exercises and excellent course materials, all free of charge. On average, companies that complete the Engineer training see an immediate sizable sales increase."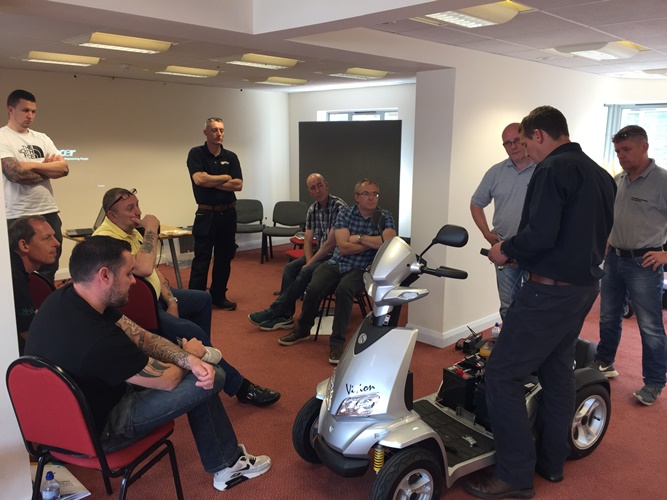 Training isn't just important to any company, it is vital. By investing time and effort into partnerships with their Dealers, Electric Mobility works with them across all levels to support & reinforce the existing expertise of the Dealer & this year's Engineer Service Training programme is proving to be just one of the very effective and valuable ways provided to help them meet the demands of their customers & business.
By popular demand, more courses will be held regionally and the next Service Engineer Training course taking place is Wednesday 27 September in Huddersfield.
Any Dealers or Service Engineers who are interested in attending should call Hayley Acton on 01460 258158 or email hayley.acton@electricmobility.co.uk