E-Travel
Electric Travel (e-travel) is growing in popularity at a speed greater than ever predicted. With legislation expected to come in within ten years prioritising electric or hybrid cars on the road, citizens are taking up the opportunity for greener travel early.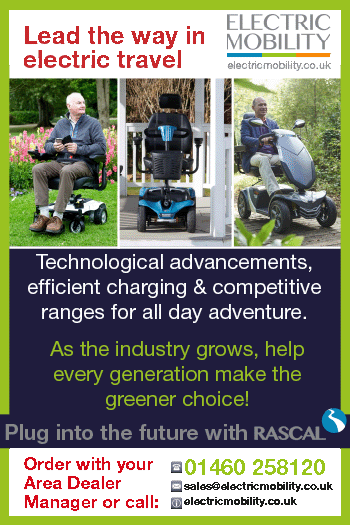 The Guardian reports that, 'Global sales of electric cars accelerated fast in 2020, rising by 43% to more than 3m, despite overall car sales slumping by a fifth during the coronavirus pandemic.' Suggesting people are prioritising electric travel over petrol/diesel options.
Although the UK has a long way to go before electric cars offset the effects of other vehicles on the road, it is clear to see that e-travel is the future.
Though Mobility Scooters and Powerchairs are predominantly an aid to those with limited mobility, they are also at the forefront of e-travel as a longstanding & convenient mode of transport. Their position within the e-travel market should not be underestimated, nor the potential for where it could go.
Cycling, walking with more pedestrianised areas have become a priority alongside the introduction of e-bike & e-scooter trials across the country, reflecting a national desire for sustainable travel options. Find a e-scooter trial scheme here.
A result of covid-19 has been an increase in working from home & a reduction in car journeys. This may continue as part of a new normal, which is where Mobility Scooters and Powerchairs fit in to this new potential lifestyle revolution.
If you only need a vehicle for a handful of shorter journeys, a Mobility Scooter could be a smart, sustainable choice for your lifestyle.
Chargeable from your front room or garage, there's no need to install charger points with simple plug & charge capabilities
A range to suite you, depending on your needs a transportable scooter would give you a range of 11.5 miles or a performance scooter could see you enjoying journeys of up to 35 miles
Class 3 Scooters are road legal, they need registering with the DVLA but you do not pay road tax, insurance is optional but encouraged
Plug in, charge up & explore!