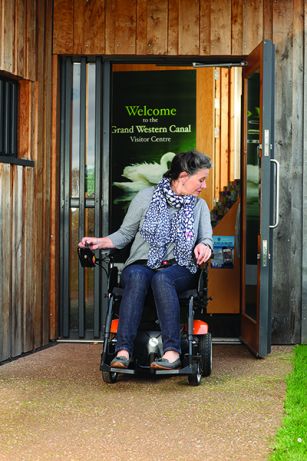 New Google Maps feature to discover wheelchair accessible places globally
Accessible Places is a new Google Maps feature enabling wheelchair users to easily find out whether a location is wheelchair accessible before they leave their homes.
Google Maps launched Accessible Places as part of Google's ambition to build a better, more helpful map for everyone, helping people with reduced mobility to find accessible places with ease.
Wheelchair users can now turn on the Accessible Places feature to have wheelchair accessibility information more prominently displayed in Google Maps. When Accessible Places is switched on, a wheelchair icon will indicate an accessible entrance. People can also see whether the location has accessible seating, toilets and parking.
If the place does not have an accessible entrance, Google Maps will also share this information with end-users.
Accessible Places is initially being rolled out for Google Maps users in the UK, United States, Australia and Japan, with support for additional countries to come in the near future.
Now, Google Maps has wheelchair accessibility information for over 15 million places globally, with the help of retailers that have shared accessibility information with Google to help create the Accessible Places feature.
The feature is available on both Android and iOS devices.
To learn more about Accessible Places, watch this short video: https://www.youtube.com/watch?v=-oWsAMwJ-ks
Editorial by Sarah Sarsby – Thiis Magazine 17 June 2020