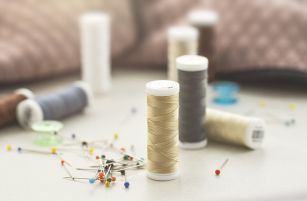 Isolation Inspiration
Electric Mobility staff have thought of a few ideas on how to keep busy, maximise your sudden free time and most importantly enjoy this time the best way you can while staying safe at home!


Video chat with family and friends! Seeing your loved ones through a screen can fill the void of separation. Use FaceTime on Apple products, download Skype or Zoom, or even WhatsApp has a video call function.
Experiment with cooking and baking. Dust of those cookbooks and spend time searching through for new recipes to try. Get creative with the food you have in the cupboard!
Organise Family Photos, or simply look through them to re-live the memories! Now could be a great time to put all the loose photos in albums, or organise them by year! Have a digital sort out too, looking through camera memory, your saved computer images and those people have sent via email or text. On your phone App Store download FreePrints App to claim 45 Free Prints each month - just pay for delivery. Now could be the time to order some more recent pictures for your collection.
Spring Gardening, enjoy the warming weather and longer evenings by tending to your garden, the perfect time to begin planting food and flowers for them to bloom in summer. Watch Gardener's World on BB2 on Friday's at 8:30pm or catch up on BBC iPlayer for inspiration and tips.
Have a night off the cooking, many local Cafe's and restaurants remain open for Takeaway - ordering is a great way of giving money to your local economy, and trying something new- Roast Dinner Takeaway sounds like a winner!
Keep Active - Joe Wicks is the UK's P.E. Teacher on Youtube with weekday workouts at 9:30 each morning, join in and stay active. Or access Davina McCalls 'Own Your Goals' online workouts for free during this time. Many other Gym's and personal trainers are uploading workouts to the internet to keep people self-isolating inspired to keep active, a quick google search should allow you to find something for your ability.
Set yourself and your friends the task of creating your Ultimate Playlist, use Spotify, Amazon Music or Youtube to create a playlist of your favourite songs - sharing these amongst friends will let you hear new music and hear what your friends and family love to listen to!
Can you offer a helping hand to a neighbour or vulnerable person? Reach out to your street with a note explaining how you can help, if you can. This may be with shopping or simply having a telephone call to combat loneliness. Sign up as an NHS volunteer via GoodSAM app to join the network of more than 400,000 UK residents in a position to help! See Age UK for great resources on how to combat your own loneliness.
Hand make a card or two to send amongst your friends and family who you haven't seen. Can't get out to the postbox? Utilise e-cards or use delivery services such as Moonpig or Funky Pigeon.
Start a new craft hobby, Embroidery, knitting or calligraphy are great tasks to keep your mind occupied during these quieter times. Supermarkets have a great selection of magazines for beginners looking to get into a new activity, you could pick one up during your weekly supermarket visit.
Plot your family tree, chat to relatives, ask questions about their childhood to piece together your family tree/timeline. Using photos and anecdotes would make a great family tree book to keep and pass on through the generations. Use ancestory.co.uk to fill in the missing pieces as they use historical records to find your family members.


You might be working from home during the day, using this time to be ultra-productive or making the most of this time to rest, whatever you are doing make sure you Stay Home and Stay Save to Save Lives! We hope to have provided some inspiration on how to keep both active and mentally stimulated during this pandemic where it is important to take your mind off the news and instead participate in something you enjoy, however big or small.