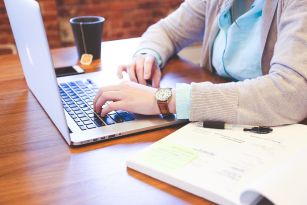 Dealer Working from Home Admin inspiration
Its often easy to forget about administration tasks when the usual hustle and bustle of selling products takes priority, use this new working from home experience as an opportunity to get up to speed, making your return to work as seamless as possible when you are able to focus on face to face selling in the showrooms once more!


Here are some business tasks which only require a Computer.


Website Admin - checking that your own website is up to date and accurate is an easy task for team members to complete from a PC
• Is your company information correct? Why not refresh the wording if you have introduced new customer experiences recently.
• Are your contact details accurate? A change of address or new phone number can cost you business if it isn't updated. TIP: ensure your Google Business listing is accurate too
• Product Information - cross reference your product pages with your Distributors online website - they may have more recent images or have new Specification Sheets which reflect updated technical information - Make a list of everything you need to update your site and request these from them. (This has the added benefit of generating a task for your suppliers to complete as we all face this situation together) Check everything from Logos to discontinued products!
• Meet the Team: Including details about the faces behind your business is a great way of making your business feel more personal. Adding/updating a Team section to your website with a breakdown of their roles & strengths within the business is a great, fun task to set each staff member to complete. Get creative in taking Headshots from home which can be uploaded remotely!


Getting social in isolation: More than ever social media is the way to stay connected and this is no different for brands. Customers use social media for real-time company updates - especially as things are so rapidly changing - and for reassurance that you will be there to support the local community during Covid-19. Take this time to pre-plan social media posts about your products and company. These can be written and used in the future but is a great way to keep those creative juices flowing AND reach potential customers! Need inspiration? Check out @ElectricMobiltyEuro on Facebook to see the kind of content we post! Use this time to set up an account if you don't use social media yet. Setting up a business Account Advice (link) (find link)


Virtually check on your customers: Write a letter or email to distribute to your customer network, offer them reassurance, an update about what your company is doing and a reminder that you are there for their mobility product needs especially at this challenging time.


But first, is your mailing list up to date? Use this valuable time to check through and update your mailing list with customer details. Your customers are some of the most vulnerable group & need reassurance of your support in line with your Covid-19 response plan. If you are offering a delivery service an are able to continue doing so, now would be the time to highlight it. Having an accurate Mailing list is a hugely valuable resource for your company, ready to use in emergency times like these to maintain communication, or for use with future for sales opportunities.
Ensure you are fully compliant with GDPR before contacting any customers.


Motability Dealers - Cascade information regarding the Motability Scheme to your Motability Beneficiaries who may not have heard their updates. Whether its Event cancellations or lease extensions your customers will appreciate you passing on that knowledge to them. Find out more here (link)


Need Marketing Materials for your store? Take stock of any brochures, posters or other pieces of POS your store need replenishment of and contact your suppliers with a list of what you need! Although these orders may not be fulfilled straight away due to remote working, when things are back up and running you will be up to date and high on the list to receive your Marketing items.


Stay familiar with industry trade publications such as THIIS and AMP for essential trade information plus see the latest products and product updates from companies with past 2020 articles so you are fully up to date and can plan which products you would benefit from stocking in the future.


We've rounded up some great Isolation Activity suggestions for your customers to keep entertained with while staying safe indoors - Please share this with them for inspiration!