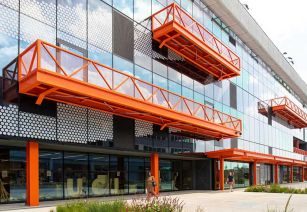 Dedicated Space for Disabled Entrepreneurs to Open at Queen Elizabeth Olympic Park
The country's very first dedicated space for disabled entrepreneurs is set to open at the iconic Queen Elizabeth Olympic Park in London thanks to the new inclusive development.
ELIEZ (The East London Inclusive Enterprise Zone) is a collaboration between various institutions and business, including UCL, Disability Rights UK, London College of Fashion and Greater London Authority, to name a few. The project will place a key focus on development of innovative and accessible products and services by people with disabilities, and will include an innovation lab designed for maximum accessibility. The inclusive space will also coordinate the delivery of accessible innovation education, training and events.
The project is expected to cost £1.2 million, with a £500,000 donation from Research England, as well as contributions by the companies and institutions involved.
Deputy Mayor of London for Business, Rajesh Agrawal, said: "The Mayor and I are committed to ensuring all Londoners can participate in our thriving economy. This exciting new project is an important step in making this a reality and creating new opportunities for disabled entrepreneurs."
UCL's Vice-Provost (Enterprise), Dr Celia Caulcott, said: "We believe that universities like UCL must work together with industry, third sector and government to solve complex social, environmental and technological challenges.
The expectation for The East London Inclusive Enterprise Zone is that it will stimulate the inclusive, sustainable growth we might aim for in the future. As well as potentially creating new market sectors and increasing overall productivity, the project aims to significantly improve the lives of people with disabilities.
December 2019