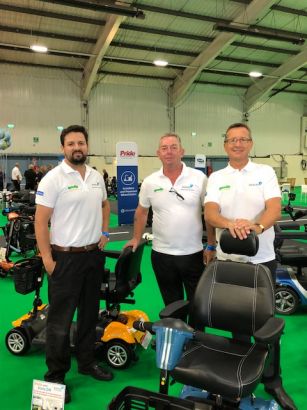 One Big Day Exeter a 'brilliant day for discovering options'
One Big Day Event Success for Mendip Mobility
The One Big Day Events are the largest events showcasing the UK's most extensive display of scooters, powered wheel chairs and vehicles for disabled people, 'The One Big Day Events' hosted by the Motability Scheme, returned this year to Westpoint Arena in Exeter on Saturday 27 July 2019.
Offering Free attendance to the show disabled people and their families were given the chance to explore their mobility solutions with Mendip Mobility (who were supported on the day by Dave Adams from Electric Mobility) as well as discover how the Motability Scheme works.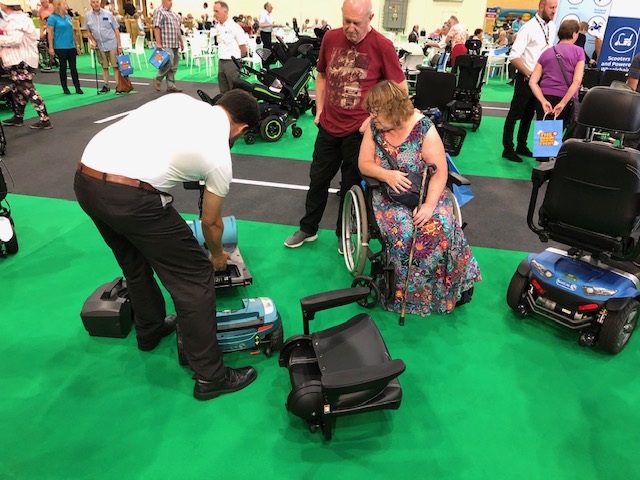 The popular, one-day event showcased some of Electric Mobility's finest products from their Rascal range including the exclusively launched new Smilie & Smilie Auto, Lithium-ion folding travel scooters plus the mid-size Vista and Vista DX which dismantles & has the impressive range of upto 34.5 miles and one of their latest editions to hit their powerchair range the Rascal Rio.
Dave Adams explains, "It's a great opportunity for visitors to come along to the event, get behind the wheel and experience test drives with professional driving instructors, giving visitors the unique opportunity to test drive a range of cars fitted with the most popular driving adaptations available on the Scheme. Visitors to the event also received all the information they needed from Motability experts as well as enjoy a great day out."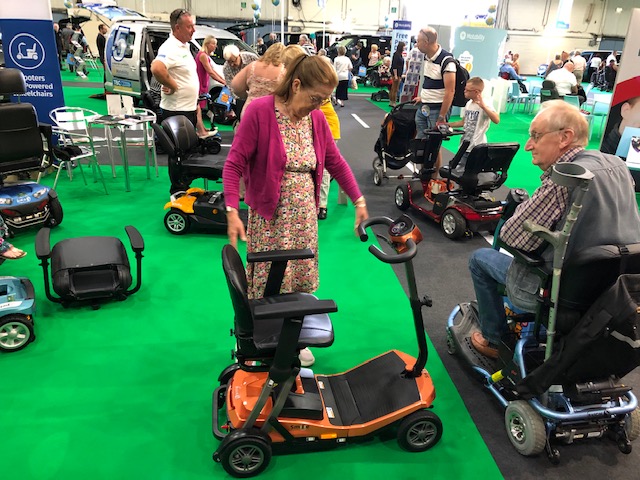 Find out more about The One Big Day Events online at www.motability.co.uk and on the 'Motability Events' Facebook page, to keep up to
date with the latest announcements and view pictures and videos from previous events.
For more information on leasing a car, scooter or powered wheelchair through the Motability Scheme, visit motability.co.uk or call the general Customer Service telephone number :0300 456 4566.