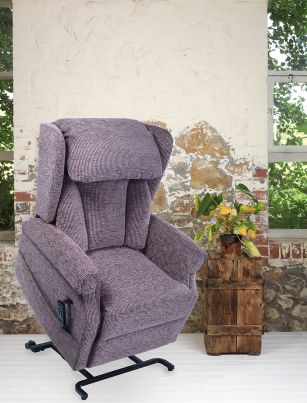 Complete the trio of Medina CosiChairs with the NEW Lateral Back joining the existing popular back options: Button & Waterfall
Electric Mobility are delighted to offer the popular Medina mid-range Riser Recliner with 25 stone weight limit in a Lateral Back option, available from stock now! The Independent Dual-Motor Medina is a popular choice for customers looking for an affordable Dual-motor Cosi Chair focusing on comfort, maneuverability & style.
The Lateral Back, previously only available from stock on the Cosi Chair Jubilee, provides the ultimate comfort with support on either side of the user due to the winged effect.
Cosi Chair Product Manager, Anthony Thresher said that the latest addition to the stocked range comes as a direct result of Dealer feedback,
"We regularly had Dealers asking us if we were adding another Lateral Back option to our extensive range of stocked chairs and now we have! Adding this option on the Independent Dual-motor Riser Recliner not only adds variety to your showroom, but also allows you to demonstrate each of the three backs on this Dealer favourite Cosi Chair."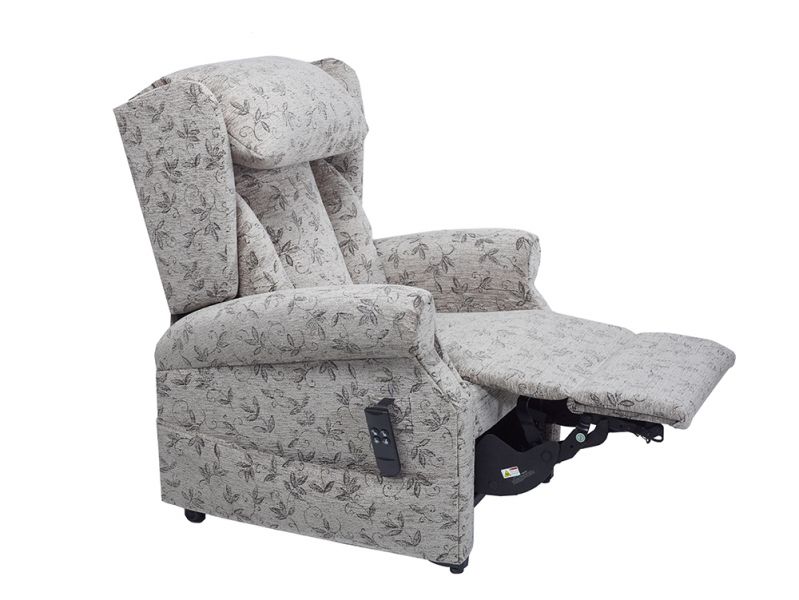 Like the Button and Waterfall Back options it is available in 3 sizes. The comfortable Lateral Back offers the perfect showroom opportunity to display all of the 3 Backs on the Medina with 1 in each size in the fabulous stocked fabric options; Cord or Spray in colours Mink, Oatmeal, Plum or Cocoa.
Click here for more product details including measurments.

Contact your Area Dealer Manager to pace your order.