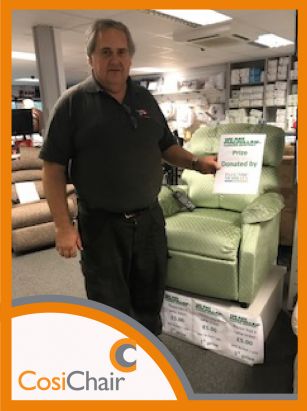 A Charity success for one of our Dealers!
Here at Electric Mobility we are always proud to support our network of Valued Dealers. So when the opportunity came up to support Redland Healthcare Ltd for a Charity fundraiser, we were happy to help out for the cause!
Redland Healthcare in Reading raised a total of £1145.98 for Macmillan, a charity which supports those with cancer.
The EMOB team kindly donated a Riser Recliner chair which helped the team raise this large sum to benefit their community.
Keep up the great work, Redland!