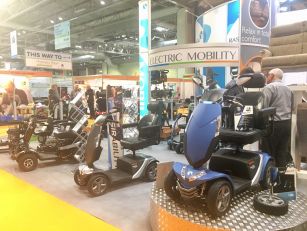 Trade Days 2017 - Another successful show!
We recently returned from what we would consider our most successful Trade Days event yet!
Trade Days 2017 has been hailed a success as we launched 14 brand new or improved products – we are delighted to be able to gather all of our ranges together to utilise our knowledgeable team and engage in product demonstrations and show off what we have been working hard on throughout the past year - we really value trade industry events such as this!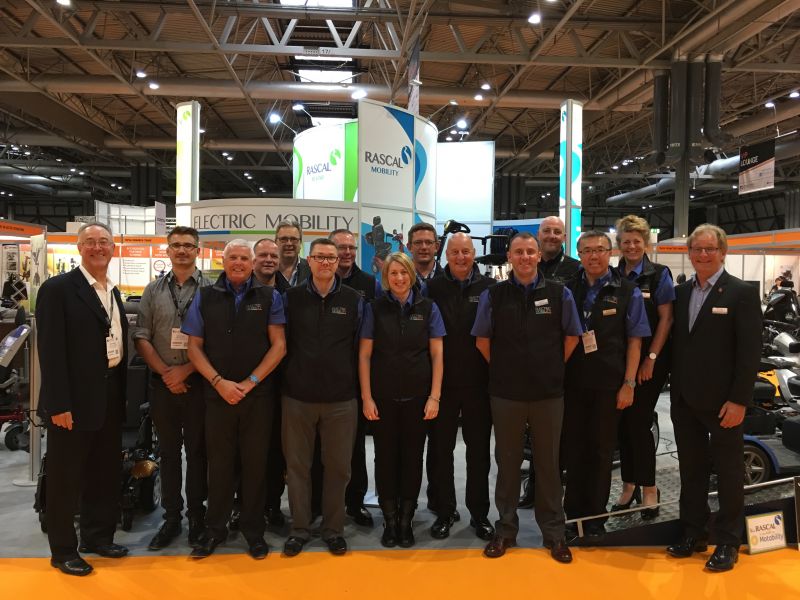 Trade days, the mobility industries only business 2 business trade event of its kind in the UK, saw more than 100 companies come together at the Birmingham NEC to demonstrate a range of mobility aid products. In its fourth year, Trade Days 2017 not only featured stands from industry leaders, but also put on seminars and topic tables for discussions - great for all our dealers and fellow mobility distributors.

Our stand increased in size once again this year with more than 40 products on display from our Rascal Mobility, Rascal Rehab and Cosi Chair ranges. The extra space was certainly appreciated as our Area Dealer Managers and Consultants were kept busy over both days interacting with our valued retailers and friends in the mobility industry.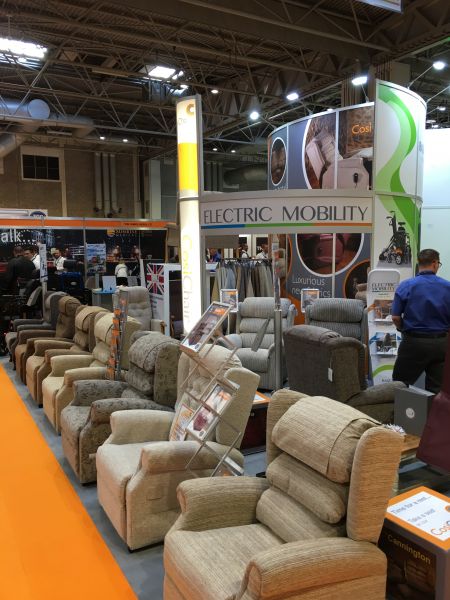 With turntables, ramps and scooter lifts we pulled out all the stops so that we could demonstrate our latest innovative new products including the Vecta Sport 8mph compact scooter, the Sango Advanced powerchair, and the New Ambassador tilt-in-space riser recliner, as well as providing a great day out for our valued dealers.

We would like to thank all of our dealers for visiting us on the day, and to anyone who showed an interest in our constantly growing ranges! We hope you enjoyed our hospitality and the chance to discuss business in a relaxed setting.

If you visited us at our stand we would love to hear your feedback! Email marketing@electricmobility.co.uk with your thoughts on our stand, latest products and overall customer service and support.

If you wish to place an order for any of the products you saw at Trade Days 2017, email sales@electricmobility.co.uk today!