The Medina Waterfall Back has 'just been reviewed' by Which? in the Riser Recliner Chair Reviews
Electric Mobility are proud to acknowledge the Which? 'just tested' endorsement for the Medina Waterfall Back in the Riser Recliner Chair Reviews as it represents a mark of quality in a competitive market and celebrates excellent products for all the right reasons.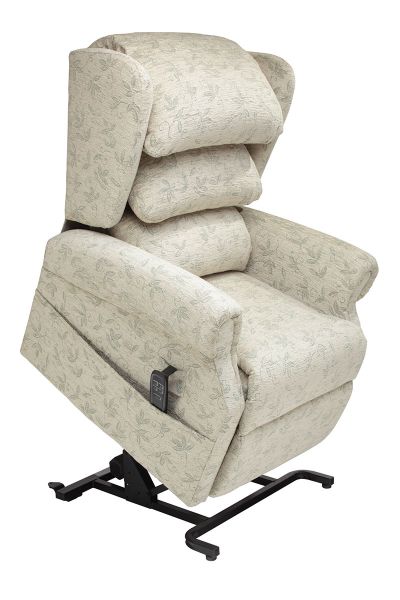 Electric Mobility's Cosi Chair Medina riser recliner chair with tiered-cushioned 'waterfall' back is one of the most comfortable we've tested. Our panel of older users really liked its pocket sprung seating and soft-fibre filled backrest of this riser recliner chair.
Which? review states...
What is it?
A comfortable riser recliner chair that will help you confidently through standing to sit to recline positions in turn.
What's it great at?
You'll find the leg rest on this particularly comfortable when sitting or reclining. It has a reliable back-up battery that will kick-in should your power fail. It also has removable head and
armrest covers for easy maintenance.
Should I buy it?
Yes. It's reliable and good value for money.
For more information about the 'just tested' Medina or if you would like to find your nearest Rascal Mobility Retailer please contact the Customer Services Team on 0800 252 614.

If you are a Retailer who would like to order for your showroom, contact your Area Dealer Manager or email sales@electricmobility.co.uk