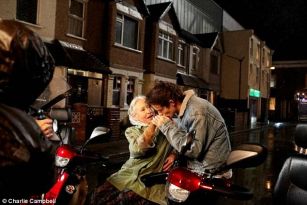 One Direction goes Rascal with Mobility Scooters
One Direction the biggest boy band in the world today with the highest selling record sales for 2013 chose to drive around the streets of London on the Rascal Pioneer from Electric Mobility.
The pop megastars' next single is the title track from their world-conquering third album, which is also called Midnight Memories and will be released on 9 March. But if One Direction fans can't wait that long for their next fix, then it's time to check out the behind-the-scenes stills from the set of their latest video shoot.
Midnight Memories sees the band at their most exuberant and energetic. Co-written by Louis Tomlinson and Liam Payne, the song reflects the band's growing maturity.
Some of the lyrics describe wild spontaneous nights out over a rock chorus which is massive enough to fill the stadiums they will play this summer.
One Direction's third album, Midnight Memories was released in November 2013 and once again cemented the band's status as record breakers.
Directioners will certainly find the video more than appealing, as the boys take the viewers with them on a night out.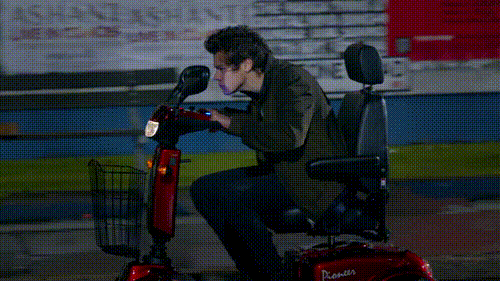 The five guys have great fun and whizz around London enjoying a late-night ride on five red Rascal Pioneer mobility scooters and dance with a group of elderly revellers.
The boys later climb aboard a police boat where they are seen sporting some pretty nifty life-jackets before singing their hearts out while harnessed on top of Tower Bridge.
All those late nights filming in London have paid off for One Direction fans, as the band has finally released its official music video for Midnight Memories. The Rascal Pioneer Scooter scenes appear for 25 seconds and start around 1min:41 seconds of the video.